5 Star Service and Hundreds of Happy Customers in:
Bedfordshire, Hertfordshire, Buckinghamshire & North London
Stay compliant with the Food Standards Agency in 2021
Here at Area Pest Control we're working hard to ensure that food outlets are compliant and achieving a high Food Hygiene Rating. We are proud to have helped over 500 local Restaurants, Takeaways and other business such as School, Academies and Care homes during the last 10 years to become compliant with pest control procedures as outlined within the the Safer Food Better Business For Caterers pack.
FREE Safer Food Better Business Folder
The SFBB folder is the key to achieving and maintaining a Food Hygiene Rating of 5 this is why, any business serviced by Area Pest Control that is required to have a Food Standards Agency, Safe Food Better Business pack "SFBB" and doesn't have one will be issued one on the first visit.
All of our pest control service technicians carry spare diary sheets in case you have run out, they will be able to top your pack up during their visits.
This is how committed we are in helping you to achieve and maintain a 5 Star Food Rating
Need Help With the Safer Food Better Business Pack & Your Food Hygiene Rating?
Contact Area Pest Control today for advice, service and a solution to your pest problem.
Want to know more about our pest control service? Request a call back.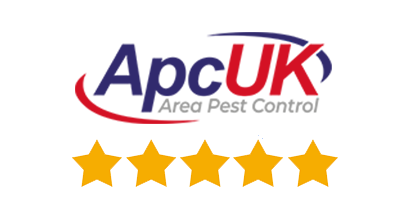 Bespoke service, carried out to our specific requirements without issue and being kept fully informed throughout the project? That's what you can expect when you contract Area Pest Control. Their proactive approach means that we don't have to wait for updates. Dan and his team will not only be in touch to highlight any issues but will also suggest preventative measures to ensure that the problem does not recur in future, saving us valuable time and money.
Jon Ward MIRPM
Senior Property Manager, HLM Shrewsbury
As a pest control service provider, we offer bespoke, planned and contracted pest control solutions.
Efficient and effective pest control service with a fast and reliable response from trained specialists.
We are proud of our Awards & Accreditations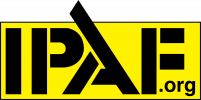 We offer rapid & effective pest control,
you won't need to call us back.
How quickly will you respond to my problem and how soon can it be treated?
It is our priority to take emergency pest control calls as they come in. We endeavour to speak to you and reply to emails on the same day during our working hours.
Treatment response times can vary depending on the pest, this can often be the same day, whatever the pest problem we are here and ready to help. Call us now.
What does a visit to my premises involve?
Our pest control technician will first survey your premises in an attempt to ascertain pest entry points and the best location to start the treatment,
they will talk you through the process answering any questions you may have.
On completion of the visit, the technician will advise you on preventative measures and recommend proofing works to help prevent a recurrence where possible.
What pests do you treat?
We treat a wide variety of pests from rodents to insects to birds, the more common pests we incur daily are Rats, Mice, Pigeons, Bed bugs and Cockroaches.
Seasonal pests include Squirrels, Glis glis (Edible dormouse) Starlings, Wasps, Cluster Flies, Moths, Spiders, Carpet beetle, Ants and Fleas, this is not an exhaustive list so please call to discuss any pest concerns you have.
We also have a specialist pest control team for removing pests from under solar panels and prevent them from re-entering.
This includes removing Birds, Pigeons, Jackdaws and Squirrels that are nesting under solar panels.
How much are your services?
 The costs vary from pest to pest and location, to give some examples:
Wasp treatments from *£49.99
Rat and Mouse treatments from *£50.00
Ant treatment from *£60.00
For more information on our service and costs call now. 
*All prices are per visit and plus VAT
Pigeons On Your Balcony? We Remove Pigeons & Keep Them Out
Pigeons are a very messy bird that can produce between 12-14kg of droppings a year. That's the equivalent of 6 bags of sugar! Just from one bird. 
6 Bushy Tale-tail Signs you have Squirrels and what to look for
Although cute and fluffy when sitting on the fence or falling off of the bird feeder, don't be fooled, Squirrels should not be underestimated.
The Cold Brings The Rodents!
Snowfall and falling temperatures force rodents to look for warmer places to shelter. And with this in mind, you'll need to be mindful of rats, mice or squirrels entering your property and storage areas.