Pests Control For Waste Management
5 Star Service and Hundreds of Happy Customers in:
Bedfordshire, Hertfordshire, Buckinghamshire & North London
Pest control for waste management transfer sites
We know waste management when it comes to pest control, having controlled both rodent and fly pests on recycling plants for over 5 years, predominantly in the plastic and cardboard sector.
We understand the pressure that the Environmental Agency (EA) can impose on waste management facilities companies to control vermin and flies on their sites and work with the EA and waste management companies to put in place pest control, prevention and monitoring procedures that satisfy the EA's requirements and guidelines.
Rats
Waste facility sites are the perfect place for rats to live and breed, as they are supplied with all their basic needs food, water, shelter and even heat from machinery.
With the rats being in such close proximity to machinery they will often go inside, chewing through wires and causing a large amount of damage, not to mention down time and loss of profits. Have you stopped to think what costs are involved when the baler, sorting unit or conveyors go down and need repair?
Flies
This is also true of flies. A female fly can lay up to 500 eggs in her lifetime. Flies will feed and lay their eggs on the liquid residue found in the bottles brought in for recycling. Within days this can lead to thousands of flies. Managing these infestations is key in keeping your business neighbours and the EA happy.
We can help
As your operation grows, so should your pest control service. The more waste that is imported and stored will mean a rise in the number of rats and flies on the site. Your pest control service and supplier should be growing with you. Not only with regards to adding additional bait boxes but more importantly implementing an Integrated Pest Management (IPM) program and following it. This should be backed up with the appropriate RAMS, safety and data sheets.
Does your waste facility have a procedure in place for dealing with pests?
Do you have a pest control service in place?
When was the service last updated?
Has your operation grown? Has your pest control service kept pace?
Fly Control
Consultancy
Surveys & Reporting
Spray treatments
Insecticide fogging
Fly traps
Fly monitoring stations
Electronic fly killers (EFK)
Rodent Control
Consultancy
Surveys & Reporting
Service Agreements
Rat trapping
Rat bait boxes
Mapping hot spots
Counting the Cost
Our contracts are designed with you in mind and we work hard to ensure that you are getting the best possible service by providing:
Pre-arranged appointments
Routine visits at a time to suit you
A properly managed pest control service will reduce the risk of contamination, avoid pest infestations, and provide a safe and pleasant working environment.
Contact Area Pest Control today for advice, service and a solution to your pest problem.
Want to know more about our pest control service? Request a call back.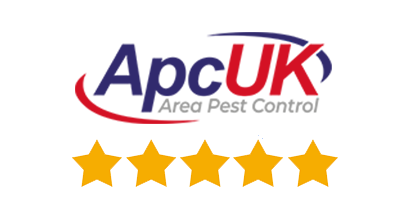 Bespoke service, carried out to our specific requirements without issue and being kept fully informed throughout the project? That's what you can expect when you contract Area Pest Control. Their proactive approach means that we don't have to wait for updates. Dan and his team will not only be in touch to highlight any issues but will also suggest preventative measures to ensure that the problem does not recur in future, saving us valuable time and money.
Jon Ward MIRPM
Senior Property Manager, HLM Shrewsbury
As a pest control service provider, we offer bespoke, planned and contracted pest control solutions.
Efficient and effective pest control service with a fast and reliable response from trained specialists.
Trained Specialists
All our pest controllers are BPCA certified and trained to resolve your pest issues safely, quickly and discreetly.
Fast & Efficient
Choose us for a professional, courteous and efficient service and to provide you with advice on prevention and control of pests.
Effective Solutions
Innovative and bespoke solutions that resolve your pest problems quickly and effectively.
Customer Satisfaction
We aim to ensure that every one of our customers is totally happy with the service received.