5 Star Service and Hundreds of Happy Customers in:
Bedfordshire, Hertfordshire, Buckinghamshire & North London
Area Pest Control Services, was founded by Managing Director Daniel Golding in 2010 as Area Pest Control UK. As the change in branding suggests we have grown over the years into a multi services company.
Along side pest control our core services are pigeon control and solar panel animal proofing. Working closely with Managing Agents on a range of different site from commercial, residential to industrial
we have built a reputation within the industry for "Delivering a service you had forgotten to expect" this has become the company's motto and one that we all live by. The relationships we have built and continue to nurture, maintain our long-standing partnerships with all of our clients, both private and commercial.
Our employees are friendly and courteous, and enjoy their role within the company. We have a high retention rate of staff which allows us to keep the same friendly face visiting you during your service agreement. This also benefits your business as the history of any pest issue are know as well as site specific rules and procedures which become embedded into the routine.
All technicians throughout their careers with Area Pest Control receive on-going training to update the knowledge base and skill level within the company.
Contact Area Pest Control today for advice, service and a solution to your pest problem.
As a pest control service provider, we offer bespoke, planned and contracted pest control solutions.
Efficient and effective pest control service with a fast and reliable response from trained specialists.
We are proud of our Awards & Accreditations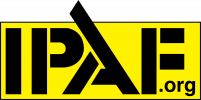 We offer rapid & effective pest control,
you won't need to call us back.
How quickly will you respond to my problem and how soon can it be treated?
It is our priority to take emergency pest control calls as they come in. We endeavour to speak to you and reply to emails on the same day during our working hours.
Treatment response times can vary depending on the pest, this can often be the same day, whatever the pest problem we are here and ready to help. Call us now.
What does a visit to my premises involve?
Our pest control technician will first survey your premises in an attempt to ascertain pest entry points and the best location to start the treatment,
they will talk you through the process answering any questions you may have.
On completion of the visit, the technician will advise you on preventative measures and recommend proofing works to help prevent a recurrence where possible.
What pests do you treat?
We treat a wide variety of pests from rodents to insects to birds, the more common pests we incur daily are Rats, Mice, Pigeons, Bed bugs and Cockroaches.
Seasonal pests include Squirrels, Glis glis (Edible dormouse) Starlings, Wasps, Cluster Flies, Moths, Spiders, Carpet beetle, Ants and Fleas, this is not an exhaustive list so please call to discuss any pest concerns you have.
We also have a specialist pest control team for removing pests from under solar panels and prevent them from re-entering.
This includes removing Birds, Pigeons, Jackdaws and Squirrels that are nesting under solar panels.
How much are your services?
 The costs vary from pest to pest and location, to give some examples:
Wasp treatments from *£49.99
Rat and Mouse treatments from *£50.00
Ant treatment from *£60.00
For more information on our service and costs call now. 
*All prices are per visit and plus VAT