5 Star Service and Hundreds of Happy Customers in:
Bedfordshire, Hertfordshire, Buckinghamshire & North London
4 Steps to Removing Wasps
Contact
Call to arrange a treatment for Wasps
Talk to a BPCA trained expert

Chas & NPTA member
Let's get your pests under control
Booking
An appointment at a time to suit you 
Call London 020 8226 6198  

Call Bedford 01234 798 198
Credit and Debit cards accepted 
Service
Professional and friendly technician
Wasp nest treatment
On-site recommendations
Hand written report
Aftercare
Our service doesn't stop at the door
Wasp nest removal
Prevention advice
Pest proofing service
How much does it cost to treat a wasp nest?
Generally, the cost to treat a wasp nest is £60 however they can range from £55 – £75 depending on location and access needed.
It is possible to have more than one wasp nest on your property, if additional nests are found they can be treated at a reduced cost while we are attending.
Do you treat Bees?
Area Pest Control prefers not to treat bees and would advise against causing harm to bees unless you feel they are putting you or your family at risk.
We will always assess the situation and remove bumblebees if possible, we do not treat Honeybees, a local beekeeper will be able to help you.
Do you charge for Call-outs for wasp nest removal?
We do not have a call-out charge, there is no need for a pre-visit when treating a wasp nest, the nest is treated within the booked appointment.
Please Note: Wasps are often mistaken for Hoverflies, Ivy bees and Honey bees as they can look similar when far away, attended appointments are still chargeable if this is the case.
For help on identifying wasps see our Wasp Identification Guide
How long does a wasp nest treatment take?
Generally from arrival to setting up, treating the nest, packing away and writing a report of the wasp nest treatment your technician will be on-site from 30-45 minutes.
How do you treat a wasp nest?
If the location is not known we first survey the property including the loft and outside areas to locate the nest or wasp entry point
Once the nest has been located the technician will suit up to protect himself from attacking wasps and to prevent wasp stings
A sprayer with a pole attachment is used to inject a powered insecticide deep into the nest from a safe distance
Where possible we will treat a pest wasp nest from inside as well as outside the property to guarantee eradication
How long does it take for a wasp nest to die after treatment?
Once a wasp nest has been treated it can take up to 24 hours for all the wasps to die, the length of time can depend on the size of the nest.
You may still see wasps entering the nest during this time as not all wasps would have been in the nest at the time of treatment and will be seen returning during the day.
What should I do if I see wasps coming into my house?
Close all windows and doors that are near to the nest, keep pets, children and yourself away from the area.
Call a BPCA registered and accredited pest control company.
Can I treat a wasp nest myself?
Most insect sprays available to the public will kill any wasps you hit whilst they are flying or resting, however, when attempting to kill a whole nest full of wasps this can be a different story.
The average wasp nest can hold up to 10,000 wasps in the peak of summer, wasps will release a chemical when they are being attacked to call for reinforcements, being stung by one wasp although unpleasant isn't normally dangerous, times that by 30 plus stings and this can become life-threatening.
The British Pest Control Association BPCA recommend contacting a professional BPCA accredited pest controller to control wasps and eradicate wasp nests.
As a pest control service provider, we offer bespoke, planned and contracted pest control solutions.
Efficient and effective pest control service with a fast and reliable response from trained specialists.
We are proud of our Awards & Accreditations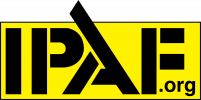 I contacted Area Pest Control about a problem I was having with mice. They came out to my property and placed traps and bait throughout. What impressed me most was the effort made to search for all possible entry points, not just the obvious route the mice gained via the kitchen.
After moving into our house I discovered a wasps nest at the end of our garden. I called these guys out and they came the same day as I had small children, they dealt with the problem quickly and efficiently, very good price too, would definitely recommend this great friendly company
We had a major problem with fleas, so sought advice and help from Area Pest Control, I felt extremely embarrassed by my situation, but was made very comfortable and treated with the highest sensitivity, in a very professional manner. Our flea problem was resolved the same day!