Pure Water Sales for Window Cleaners
5 Star Service and Hundreds of Happy Customers in:
Bedfordshire, Hertfordshire, Buckinghamshire & North London
Suppliers Of Pure Water To Window Cleaners
With our background in window cleaning we understand how important it is to have pure water available when you need it and are pleased to announce that we now supply RO deionised 0.00 PPM pure water to local window cleaners from our unit in Kempston, Bedfordshire. Our RO system can produce up to 3600 litres of pure deionised water per day. With on-site storage available for 3000 litres, we can not only also supply all of your water but can also refill your tank during the day when you have that large job to complete.
Need a fast turn-around? Our high flow rate transfer pumps fill a 650ltr tank in under 8 minutes!
Conveniently situated on the Woburn Road Industrial Estate just off of the A421, we are 10 minutes from junction 13 of the M1 and within 13 minutes of the A1 Black Cat roundabout.
Plenty of free on-site parking, credit and debit cards accepted with a VAT invoice supplied at the time of purchase.
Window Cleaning (RO) deionised pure water
Our RO system can produce up to 3600 litres of pure deionised water per day, with on site storage available for 3000 litres we can supply all your pure water and still refill your tank during the day when you have that large job to complete.
To make sure we produce the highest quality pure water every time we have the most up to date RO system, fitted with the all new Liquid Logic™ S3 Mains Static System Controller.
This is the world's most advanced all in one controller, controlling the full water purification process from start to finish maintaining Auto-Flush to keep the RO membrane in top condition, monitoring Total Dissolved Solids (TDS) and water production rate for total water processed giving accurate filter replacement notification alerts.
Audible alarm sounds if TDS levels rise so filters or resin can be changed. All of this guarantees 0.00 PPM pure water is being delivered to our storage tanks.
Pure water sales
Pure Water Window Cleaning
Fast Fill Pure Water Transfer Pump & Hose
For a faster turnaround, we have installed a high powered fast-fill transfer pump and fast flow hose, coupled to self locking trigger. Filling a container or tank has never been quicker:
under 30 seconds for a 25ltr container
under 10 minutes for a 800ltr tank
The TDS is checked every morning to confirm we are producing 0.00 PPM pure water. As soon as the TDS reads 0.01, the DI resin is replaced and all filters are checked and replaced as necessary.
Need a 25ltr container supplied and filled? No problem, we also sell 25ltr containers on-site.  Just ask us for more details.
Counting the Cost
Our contracts are designed with you in mind and we work hard to ensure that you are getting the best possible service by providing:
| | | | | | | | |
| --- | --- | --- | --- | --- | --- | --- | --- |
| 25L | £1.25 | 300L | £15.00 | 600L | £27.50 | 900L | £38.50 |
| 50L | £2.50 | 350L | £17.50 | 650L | £29.50 | 950L | £39.50 |
| 100L | £5.00 | 400L | £19.50 | 700L | £31.50 | 1000L | £40.00 |
| 150L | £7.50 | 450L | £21.50 | 750L | £33.50 | 1100L | £44.00 |
| 200L | £10.00 | 500L | £23.50 | 800L | £35.50 | 1200L | £48.00 |
| 250L | £12.50 | 550L | £25.50 | 850L | £37.75 | 1300L | £52.00 |
Pure Water Near Me
We are your local pure water supplier serving Bedfordshire and the borders of Buckingham and Hertfordshire
Distance to Local Pure Water Sales Site:
Milton Keynes: 20 min (15.9 mi) via M1 and A421
Flitwick: 17 min (9.6 mi) via A421
Luton: 23 min (22.7 mi) via M1 and A421
Dunstable: 29 min (21.0 mi) via M1 and A421
Sandy: 19 min (10.7 mi) via A603 and A421
Biggleswade: 20 min (13.6 mi) via A603
Bletchley: 22 min (15.3 mi) via A421
Northampton: 38 min (23.0 mi) via A428
Pure Water Sales Site Kempston Bedford:
Unit 80
Singer Way
Woburn Road Industrial Estate
Kempston
Bedfordshire
MK42 7PU
Contact Area Pest Control today for advice, service and a solution to your pest problem.
Want to know more about our pest control service? Request a call back.
I use Daniel at Area Pest Control on the odd occasion to buy pure water for my window cleaning business. A great well run business and Daniel is a top bloke. Highly recommended for any window cleaning business needing pure water.
Tony Maxwell
As a pest control service provider, we offer bespoke, planned and contracted pest control solutions.
Efficient and effective pest control service with a fast and reliable response from trained specialists.
We are proud of our Awards & Accreditations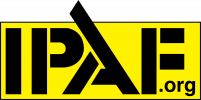 We offer rapid & effective pest control,
you won't need to call us back.
How quickly will you respond to my problem and how soon can it be treated?
It is our priority to take emergency pest control calls as they come in. We endeavour to speak to you and reply to emails on the same day during our working hours.
Treatment response times can vary depending on the pest, this can often be the same day, whatever the pest problem we are here and ready to help. Call us now.
What does a visit to my premises involve?
Our pest control technician will first survey your premises in an attempt to ascertain pest entry points and the best location to start the treatment,
they will talk you through the process answering any questions you may have.
On completion of the visit, the technician will advise you on preventative measures and recommend proofing works to help prevent a recurrence where possible.
What pests do you treat?
We treat a wide variety of pests from rodents to insects to birds, the more common pests we incur daily are Rats, Mice, Pigeons, Bed bugs and Cockroaches.
Seasonal pests include Squirrels, Glis glis (Edible dormouse) Starlings, Wasps, Cluster Flies, Moths, Spiders, Carpet beetle, Ants and Fleas, this is not an exhaustive list so please call to discuss any pest concerns you have.
We also have a specialist pest control team for removing pests from under solar panels and prevent them from re-entering.
This includes removing Birds, Pigeons, Jackdaws and Squirrels that are nesting under solar panels.
How much are your services?
 The costs vary from pest to pest and location, to give some examples:
Wasp treatments from *£49.99
Rat and Mouse treatments from *£50.00
Ant treatment from *£60.00
For more information on our service and costs call now. 
*All prices are per visit and plus VAT
Pigeons On Your Balcony? We Remove Pigeons & Keep Them Out
Pigeons are a very messy bird that can produce between 12-14kg of droppings a year. That's the equivalent of 6 bags of sugar! Just from one bird. 
6 Bushy Tale-tail Signs you have Squirrels and what to look for
Although cute and fluffy when sitting on the fence or falling off of the bird feeder, don't be fooled, Squirrels should not be underestimated.
The Cold Brings The Rodents!
Snowfall and falling temperatures force rodents to look for warmer places to shelter. And with this in mind, you'll need to be mindful of rats, mice or squirrels entering your property and storage areas.